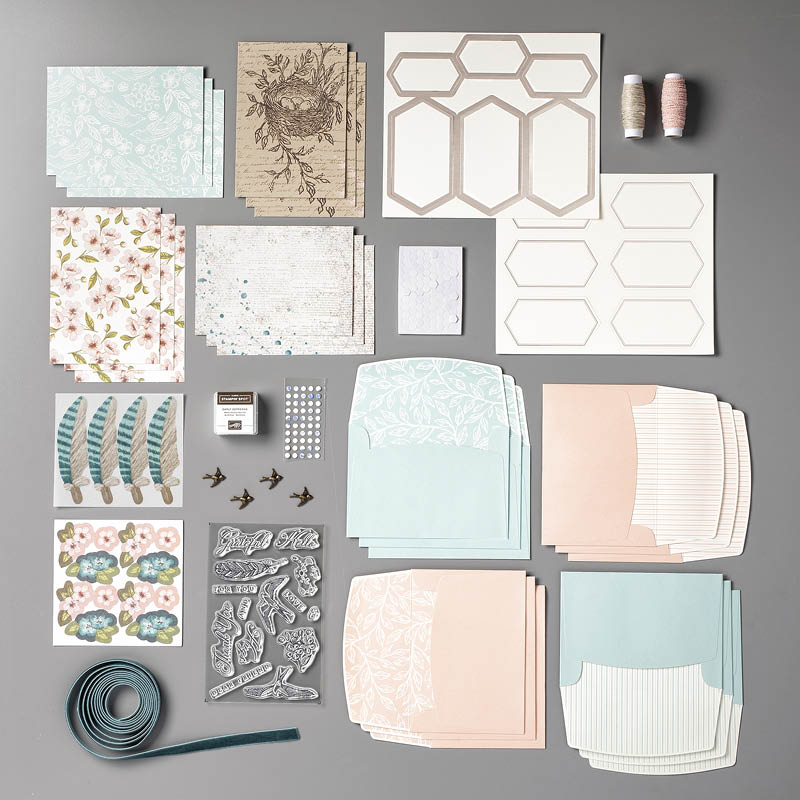 Paper Pumpkin is a monthly card making kit which is produced by Stampin' Up! It is currently only available in North America and some parts of Canada.
For one month only and while stocks last Stampin' Up! are selling the May 2019 kit to other countries around the world including the UK.
Part of what makes the Paper Pumpkin kit special is they don't reveal the projects inside the box ahead of time. This allows you to experience the element of surprise and excitement when you see it for the first time.
During the On Stage Stampin' Up! event I was allowed a sneaky peak at one of the cards that will be available in the kit.
The Kit Consists of
A stamp Set
One Stamping ink spot
Paper and crafting materials
12 exclusive cards and coordinating envelopes
Adhesives and embellishments for all 12 cards
Instructions
You Will Need
This kit consists of 12 cards, 3 cards of 4 different designs
Card Making Classes – for adults 16 years +
If you are interested in attending one of my card making classes on Friday 21st June or Saturday 22nd of June I have 2 available options
£15 per person – you will make four cards one from each design.
£20 per person – you can purchase the kit directly from me ( this will save p&p and this is the best value for money)
You can use my scissors and stamping block for the class or in addition if you would like to purchase the additional products such as the block D – £8 and snips £9.25 please let me know at the time of ordering.
You will need to place and pay for your order before 2nd June 2019 to allow time for the products to arrive. There are limited places available so please book soon to avoid disappointment xx
If you would like to purchase the Paper Pumpkin kit it is available for a limited time and while stocks last from my online shop for £20 plus P& P.